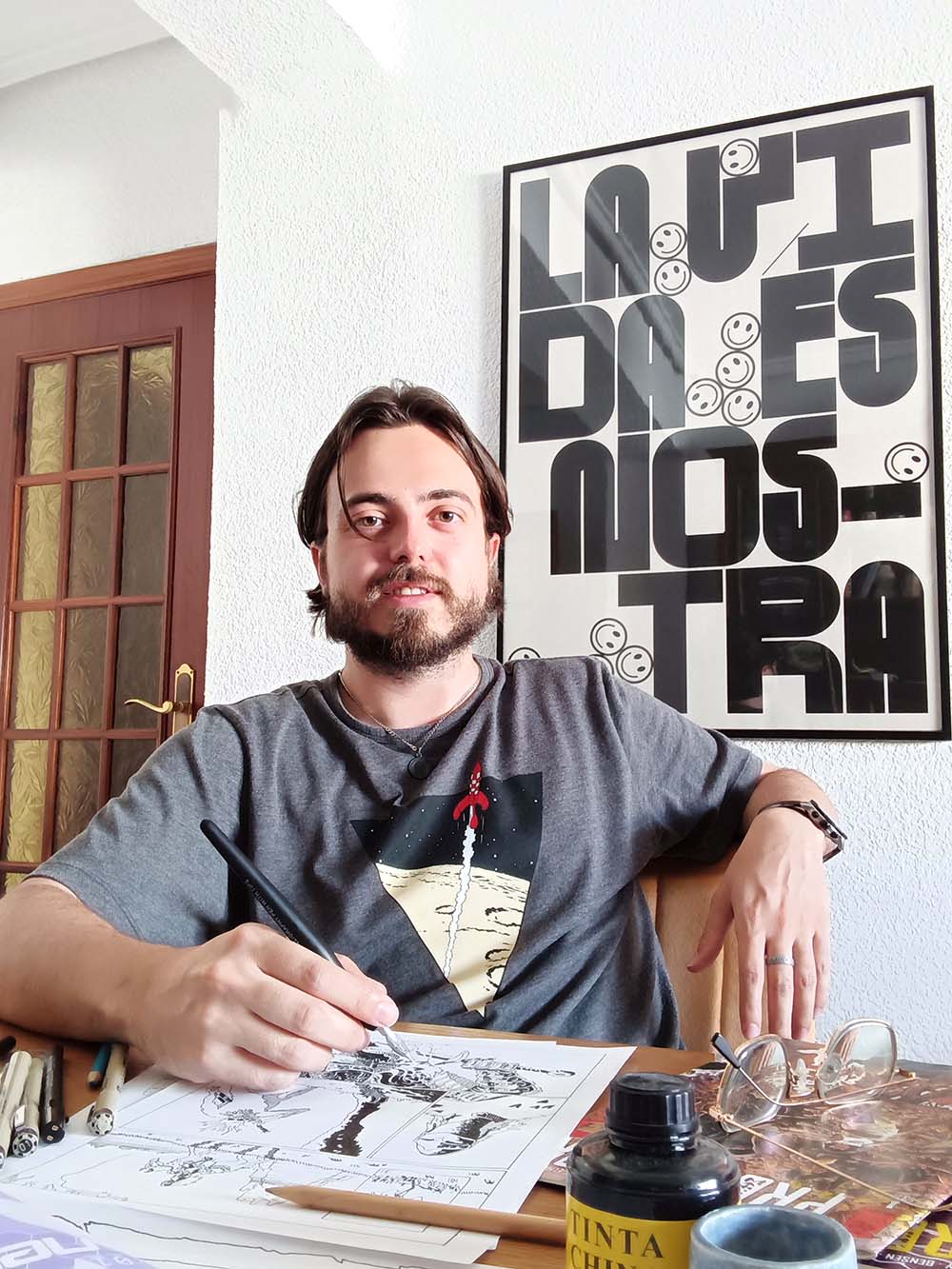 I am Ramón Perales Cano (1994), independent comics author from La Mancha. I have been drawing since childhood, but it was not until summer 2019 that I decided to fully embrace my true love, and so I have been making comics ever since.
Currently I work at a hospital by day and make panels by night. I love collaborating with other artists in anthologies and crafting pages for my own personal projects. Amongst my illustration work you can find clients such as Lost in Cult (Lock-On magazine) and publishers such as Strangers Fanzine.



When I am not making comics, you can find me drawing for various RPGs and zines, rereading Gene Wolfe or discovering obscure and obtuse science fantasy books to enjoy.
Always open to discuss commissions or collaborations!